Lokman Polat – Pirs : 1 – Birêz Newaf Mîro ji kerema xwe, tu dikarî xwe bi xwendevanan bidî nasîn?
Newaf Mîro –  Ez ji vê pirsê hez nakim, lê dîsa ez dikarim ji bo we eyan bikim. Ez li gundê Girêsirt yê bi ser Wêranşarê ve bi texmînî di sala 1969ê de hatinme dunyayê. Ez ji sala 1987 de li Almanyayê dijîm. Min li Tirkiyê dibistana seretayî xwendiye û li Almanya yê pîşeyî. Ez bavê du Law û Keçekê me. Ji bilî nivîsandin û xwendinê bi karê xwe Gastronomî re mijûlim..
Lokman Polat – Pirs : 2 – Te kîngê û çima dest bi nivîsa kurdî kir? Berhema te ye pêşîn kîjan e? Û naveroka wê li ser çiye?
Newaf Mîro –  Ne xewna min bû, ez bibin nivîskar, lê nivisê bela xwe ji min venekir. Min ji xwe hevalên xwe re dinivisî, helbest û leystika şano, lê şano weke min dixwest nebû helbest ma. Pirtûka min ya yekem JI TE HEZKIRIN e. Di sala 2007 de ji nav wêshanên Pêrî li Stenbolê derket. Piştî wê min karê rewşenbîrî û nivîskarî bêhtir berpisiyarî û karekê zor girîng yê civakî dît. Lewma peyvên helbestî tenê têra derbirîna min nekir. Min dixwest li ser evînê û evîndariyê binivisînim, lê evîn hêjî guneh û qedexe ye, bi rengekî.
Lokman Polat – Pirs : 3 – Hinek nivîskarên ku bieslê xwe kurd in, bi tirkî dinivîsin. Lê, te tercîha xwe bi kurdî nivîsînê kiriye. Nivîskarên ku bi eslê xwe kurd in lê bi tirkî, arebî, farisî dinivîsin, nivîskarên kurd in yan nivîskarê zimanê tirkî, arebî, farisî ne? Tu ji bo nivîskarên ku bi eslê xwe kurd in, lê berhemên xwe bi zimanên neteweyên serdest (tirkî, erebî, farisî) dinivîsînin çi difikirî?
Newaf Mîro –  Naxwazim lê bifikirim, ew biryareke eşkere ye. Ew raya wan e. Lê ez dikarim bêjim, ew jî ji aliyê Tirî ne. Kurdî nivîs divê ne karê qezencê be, divê yê rûmetê be. Helbet bar û erkeke girane, yê nikaribin rakin ez heta radeyekê fêm dikim. Lê Kurd bûn û ne Kurdbûna dikeve planeke din. Meriv bi kîjan zimanî binivîse meriv niviskarê wî zimanî ye. Nijad ne girînge. Lê rêza min ji wa mirovan re jî heye. Ew bijara wan ya takekesiye.
Lokman Polat – Pirs : 4 – Edebîyata kurdî ya devkî dewlemend e. Gelo tu rewşa edebiyata kurdî ya nivîskî çawa dibînî?
Newaf Mîro –  Ew jî ne weke berê dewlemende. Zimanê nebe yê zanînê, hînkariyê, yê felsefe û ticaretê roj bi roj dimire. Kurd bi kurdî naxwînin, ku berhemên kurdî bixwînin, dê rewş cûda be. Lewma jî karê tê kirin li ser pişta xîretkêşên vî zimanî û çend weşangerên piçekî bi erka xwe re radibin. Yên şabaşê jî pirr in. Ew xwe û karê xwe weke dirav û malê pirêza siyasî dibînin û nirx nadin peyvê, tekstê û wêjeyê.
Lokman Polat – Pirs : 5 – Li gor te kîjan şaxê edebiyata kurdî (helbest, çîrok, roman û şano) li pêş e û herî pir dewlemend e?
Newaf Mîro –  Hemû li pey hev dikulin. Yê çend gava li pês be jî, li paşe, li gorî pîvanên dunyayê. Lê mala wan ava, yên nahêlin bimire.
Lokman Polat – Pirs : 6 – Li gor bîr û raya min, nêrîn, dîtin û ramanên min, rexnegirî tena serê xwe rexne nîn e. Digel rexneyê berhemê fêmkirin, şîrovekirin, ravekirin û nirxdayin e.  Bi gotineke kin û kurt, rexnegirî: Hunera şîrovekirin û nirxandina bi hişê têgihîştî ye. Rexnegirî, hunera nirxandinê ye. Şîroveya berhemê ye. Xwendina berheman e û herweha kar û xebateke lêkolînî ye.Tu ji bo rexnegiriya edebî çi difikirî?
Newaf Mîro –  Nizanim em ciqasî dikarin qala rexnekariya kurdî bikin. Rexne vehûnandina berhemê ye, ne reşkirin yan xweşkirine. Her weha ne karê ap û birazê ye, yê heval û ne hevala ye. Gelek car em dibînin, çend mirov bi navê rexne û rexnegiriyê, dixwazin pesnê hev bidin û ev ne huner e, ne jî pîvan e. Rexne karekî bi qasî karê nivîskar berpirsyariye.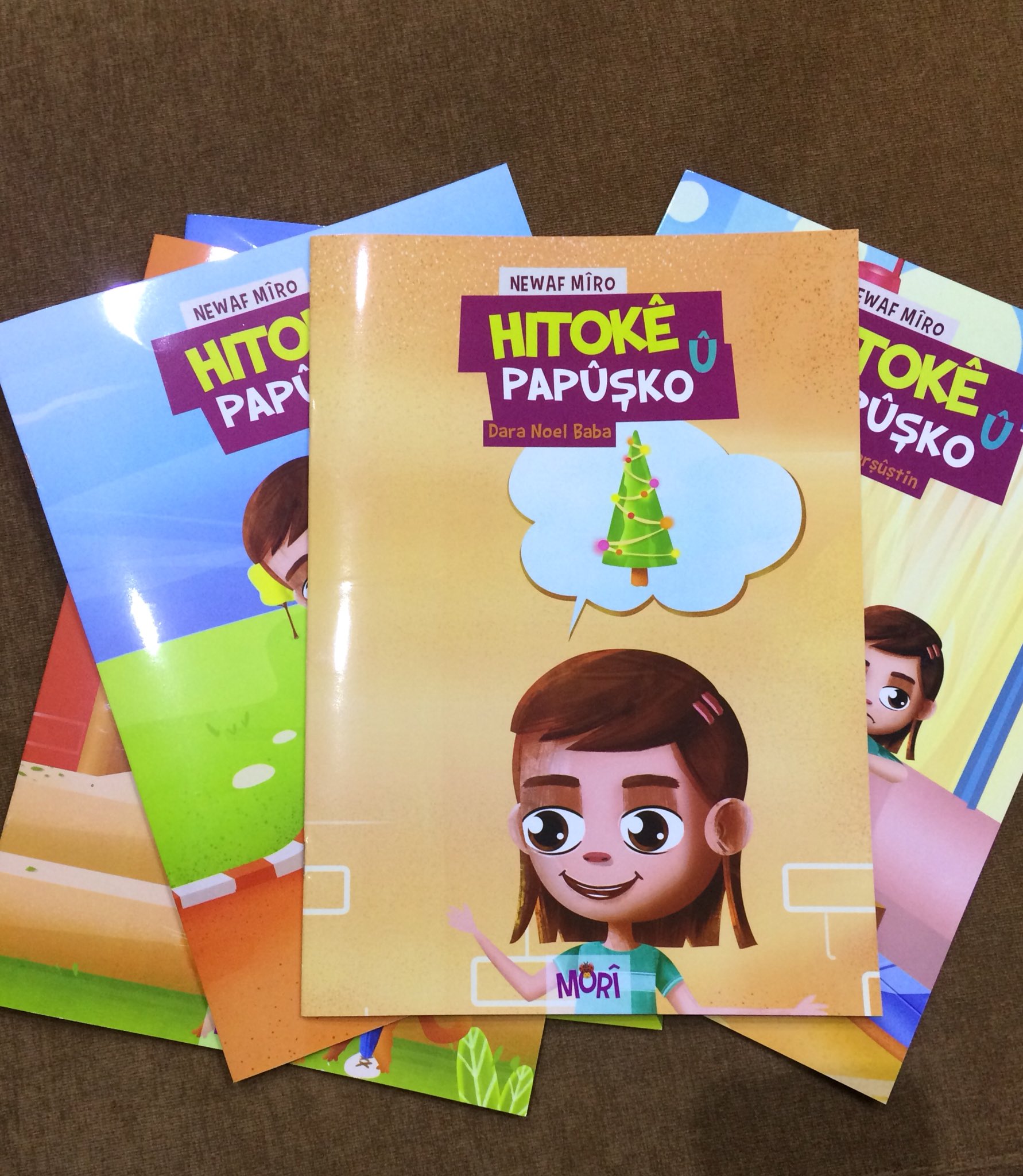 Lokman Polat – Pirs : 7 –Tu difikirî ku rexnegir bi têra xwe girîngiyê didin xebatên te?  Eger wisa nafikirî, sedemên vê yên girîng çi ne?
Newaf Mîro –  Min li jor jî got, berhemên min ya yekî din ne girînge, lê karê rexneyê û gelek tiştên me bi pîvanên xal û xwarzê, yan ap û birazî dimeşin. Ji bilî çend nivîsa min zêde nedîtiye, ku rexnegir kesên ne nêzîkî xwe yên dûri xwe ji aliyê polîtîk û ne polîtik ve daye pêş, ya herî girîng berhem daye ber vehûnandinê. Ne nivîskar.
Lokman Polat – Pirs : 8 – Rexnegiriya kurdî di çî radeyê de ye? Li gor te, çima rexnegirî? Û fonksîyona rexnegiriyê çiye? 
Newaf Mîro –  Ez gazin û minetê ji kesekî re nakim, lê yê navê rexnegir li xwe dikin, divê çarçoveya rexne û dunya rexneyên xwe fireh bigirin. Meriv dikare dunyayê li xwe teng bike, gava asoyê meriv ne fireh bin. Rexne û danasîna berheman hem ji aliyê weşanxaneya û hem jî aliyê rexnegira ve zehf tenge.
Lokman Polat – Pirs : 9 – Mijara berhemên te bi giranî liser çinê?
Newaf Mîro –  Ez mijarê terxan nakim, lê mijarên me ew qas pirr in. Erda wêjeya kurdî zehf xam e. Min Enfalên û talanên kurda li dijî xwe bi xwe kirine, yên bendên di mejiyê wan de saz bûne, sêwiyên bi dayik û bav. Hezkirin Travma, Drama, zanîna chêkirî, mafê Jinê û yê Êzîdiyan kirine mijar.
Lokman Polat – Pirs : 10 – Dibêjin  ne hemû bin jî piraniya  nivîskarên kurd pirtûkên hev naxwînin, tu pirtûkên nivîskarên kurd dixwînî? 
Newaf Mîro –  Bi qasî dikevin destê min ez dixwînim. Ez ne li mezina digerim, û ne jî yê her kes qala wan dike jî dixwînim. Yê mezin ne mirov e, Xwedê ye. Yan hezkirin û zanîn e.
Lokman Polat – Pirs : 11 – Rexnegiriya helbestan ji ya romanê û çîrokê cuda ye. Rexnegir carna maneyên ku helbestvan qest nekiriye didine helbestê. Di eniya Wêjeya Kurdî de helbestvan gelek in lê rexnegirên helbestan kêm in. Tu li ser vê mijarê çi difikirî? 
Newaf Mîro –  Xwedê bike, rexnegir nebe Tîr û Kevangir. Lê ez nikarim qala rexnegira bikim, yan me zêde nîn in. Ji bilî ap û birazî.
Lokman Polat – Pirs : 12 – Ev rastiyek e ku gelek nivîskar tehamulî rexnekirina berhemên xwe nakin.  Helwesta te li hemberê rexneyên li pirtûkên te hatine kirin yan jî rexne lê bêne kirin çiye?
Newaf Mîro –  Rexne gava çaremîne, divê nivîskar sînga wan ji rexnê re fireh be, lê nabe rexnegir kirasa bidirû û li nivîskar bike. Divê nexşên wê berhemê bide vehûnandin û bide ber pirsê. Divê nivîskar jî pirsên bi berhemê ve eleqedar veçirîne û vebêje. Ne ji mafê nivîskare xwe bi xeyîdine. Ew dikare pirsên derketine holê rave û şîrove bike.
Lokman Polat – Pirs : 13 – Berpirsiyariya nivîskar û rexnegir li pêşberî hev çine? Helwesta wan a li hemberê hev divê çi be, çawa be? 
Newaf Mîro –  Divê her du bi erka xwe re rabin û dirust bin, hev temam bikin. Berhem nebe , rexne nabe, rexne nebe, berhem bi pêş nakevin.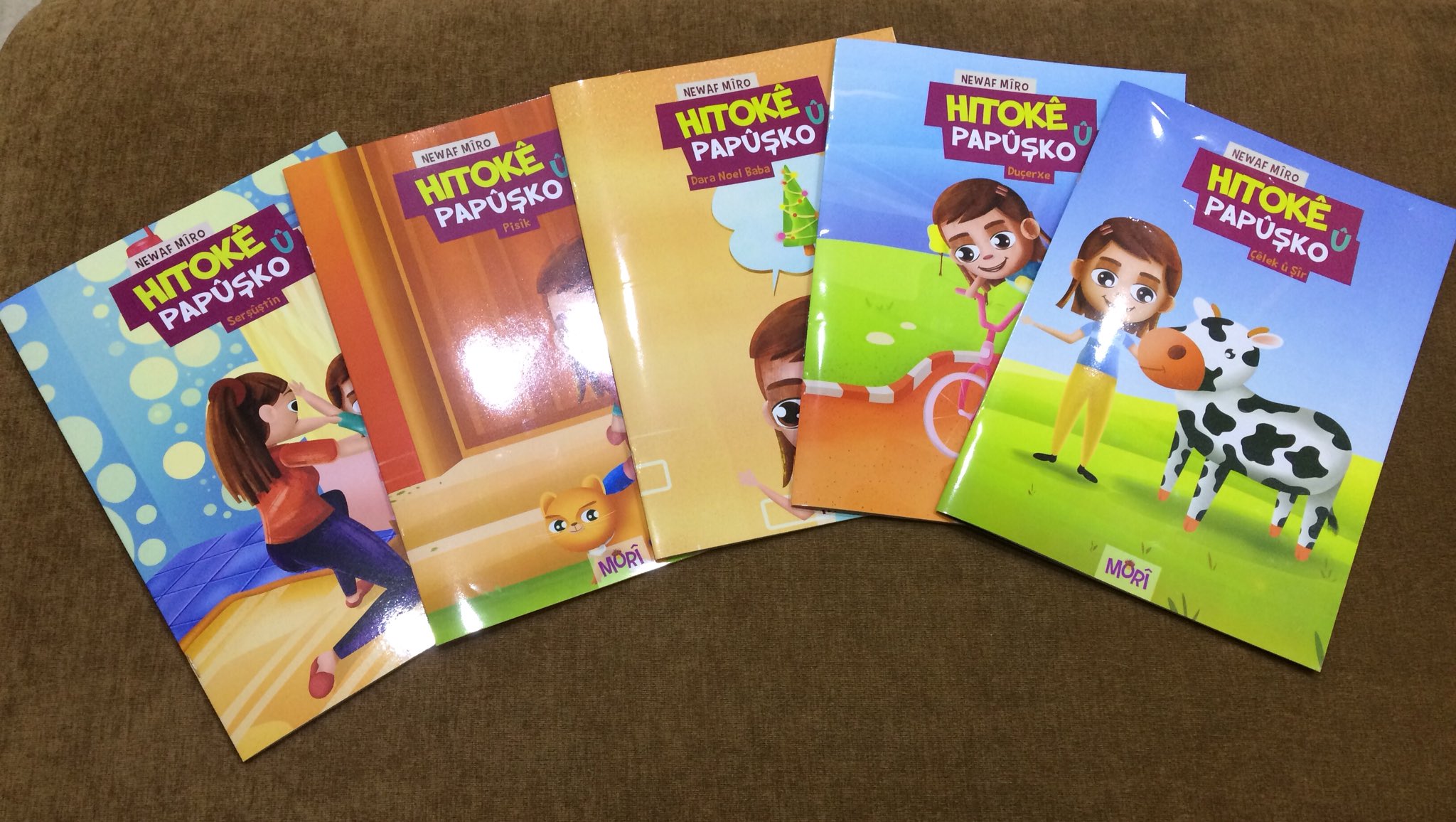 Lokman Polat – Pirs : 14 – Çêbûna atmosfera rexneyê bi çi ve girêdayî ye?  Çima rexne nayê pêşwazîkirin?
Newaf Mîro –  Civaka paşvemayî rexnê ranake. Qey em jî hê parçeyekin ji vê civakê. Çawa derfetên heyî ne di asta dunyayî de ne, rexne û rexnekarî jî ne di heman astê de ye. Lewma rexna heyî alîgire, rexnegirî ne layengiriye. Astengî bi rêbazê destpêdikin, rêbaz şaş be encam jî şaş e,
Lokman Polat – Pirs : 15 – Çawa ku di berhemên edebîyata  cîhanê de erotîzm, perşabûnên pornoyî hene, pir tebiiye, normale ku di berhemên kurdî de jî hebin û ji xwe di hinekan de hene. Kurd neteweyek in û ji blî dewleta wan tişteke wan kêmê neteweyên din nîn e. Dive erotîzm û pornoya wan jê hebe.
Lê hinek nivîskar şerm dikin û erotîzmê û pornoyê li cihek bêhil, qet hevûdu ramîsanê, hev maçî kirin jî di  berhemên wan de tunin. Tu di vê mijarê de çi difikirî? 
Newaf Mîro –  Helbet divê hebin, edeb ji bêdebiyê çêdibe. Wêje serhildane, her tiştê zindî bi rengekî ji renga serî hildide û dibe tiştekî din. Edeb bêşermiye, qalip şkestine, serhildan e. Bi haşa û maşa nabe. Ya ne nivîse, yan seansa tê heqê wê bidê. Min jî di romana BEND de bikaraniye. Ji bo min pêwîst bû, min wûsa dît û min kir jî.
Lokman Polat – Pirs : 16 – Di hinek romanên  min de û di hinek romanên  Mehmed Uzun, Firat Cewerî, Bavê Nazê, Mîr Qasimlo, Helîm Yûsiv, Mihemed Şarman, Siud Kîkî, Devliken Kelogirî, Sevda Kaplan, Yildiz Çakar, Gabbar Çiyan, Nîhad Ekîncî, Cîhanroj û hwd, de sahneyên erotîk hene. Cenabê te romanên van nivîskarên ku min  bi nav kir û yên din ku di wan de pevşabûn û şadimaniyên seksê hene xwendiye yan na? Heger te xwendiye tu wan berheman çawa dinirxînî? 
Newaf Mîro –  Ez naxwazim qala hin kesan bikim, lê kê kiribe, weke nêrîna xwe kiribe, "başe".
Lokman Polat – Pirs : 17 – Di berhemên edebî yên kurdî de bandora kîjan ekola cîhanê a navnetewî heye?
Newaf Mîro –  Ez nikarim vê bersivê bidim, ez ne lêkolînerê vê beşê me. Xwezî nebûna mînaka ereb, ecem û tirka, lê mixabin ew zêde ye.
Lokman Polat – Pirs : 18 – Tu derbarê realîzm, surrealîzm, modernîzm û postmodernîzmê de çi difikirî? Di nav berhemê kurdî de ev cure berhemên li gor van ekolan hene yan na?
Newaf Mîro –  Divê ji hemû beşan de hebin, kêmbûna wan qelsbûna vî zimanî ye, qelsbûna vî zimanî têkçûna vî miletî ye. Ez bi xwe li ser du yan sê xala herî zêde dixebitim, realîzim, modernîzm û postmodern.
Lokman Polat – Pirs : 19 – Nivîskar afirîner e. Afirînerî beriya hertiştî bi xeyalê pêk tê. Ji bo afirîneriyê xeyal, hest û eqil pêwîst e. Li gor min di edebîyata kurdî de xeyal kêm e, realîzm zêde ye. Li gor te di roman û çîroka Kurdî a nûjen-modern de xeyal çiqas heye? 
Newaf Mîro –  Helbet zanîn û xeyal şax û perê berhemeke wêjeyî ne. Yek bê yê din nabe. Ez dibêm heye, ger nebe ji xwe me gelek bûyer tenê di xeyal û bîrê de hene. Yên ji pêşiyan xwe gihandine îro. Ger nebe rije berhem.
Lokman Polat – Pirs : 20 – Afirînerên edebiyatê avahîsazên cîhaneke wêjeyî ne û cîhana wêjeyî wê bibe çîrok, roman, avahî û naveroka wê çîrokê, romanê dê hebe.  Ji bo wê jî mijar hewce dike.  Mijar, bi xeyal, hest û mêjî ve di hundirê şiyana afirîneriyê de ye. Li gor min piraniya mijarên berhemên gelek nivîskarên kurd biyokrafîk in,  hinek jê jî otobiyokrafîk in. Li gor te mijara berhemên kurdî ên nûjen li ser çine? Û herweha mijara berhemên te çînê? Û Tu bi gelemperî ji bo mijara berhemên edebî çi difikirî?
Newaf Mîro –  Ez nikarim bêjim, ez hemû berhemên kurdi naverokên wan baş dizanim, lewma ez nikarim bêjim kîjan raste yan nûjene. Min bi xwe gelek mijar girtine destê xwe yên nivîskarên kurdî nenevisîne li ser. Weke Kurd û Îslamiya wan, Enfal û bikaranînên navxweyî, Bendên di mejî de, sinc-fiction-zanîna xeyalî, mafê kecha. Helbet chîrok û helbest jî, bi mijarên cûr be cûr.
Lokman Polat – Pirs : 21 – Di dema çûyî de yekê li Fransê, yekê li başûrê Kurdistanê û du kesan li Swêdê gotin romana kurdî tune. Yên ku weha gotin ji wan du kesan wan bi xwe çend roman nivîsîne, du kesên din jî kurteçîrok nivîsîne. 
Helbet ev dîtina wan e. Li gor min û piraniya nivîskarên kurd ev dîtineke şaş e, tewş e, nerast e, heta hinekan got pêwîst nake mirov minaqeşe ya vê dîtina beredayî bike. 
Tu derbarê vê mijarê de ango dîtina romana kurdî tune de çi difikirî? 
Newaf Mîro –  Di mejiyê wan de nebe ji bo wan tune. Romana kurdî ji dema nemir Erebê Şemo ve heye. Lê mejî dager bibe, ruh pêre dimire. Dibe di hin beşan de sînordarkirî be, lê heye û ne kêmî ya cîrana ye, lê bazara wê tune ye.
Lokman Polat – Pirs : 22 – Tu kîjan nivîskarên kurd nêzikê xwe dibînî û ji berhemên kîjan nivîskarên kurd hez dikî?
Newaf Mîro –  Hemû nivîskarên kurdî hevkar, hevrê, bask û perê min in. Ez bixwînim yan na. Em bi hev hene.
Lokman Polat – Pirs : 23 – Niha li ser çi dixebitî? Di nêz de berhemeke nû heye an na? Di pêşerojêde dê kîjan berhema te bê weşandin?
Newaf Mîro –  Min rêze pirtûkên wêjeya zarokan bi navê HITOKÊ û PAPÛŞKO weşandiye, gelekî kêfa zarokan û ya dê bavê wan jî jêre hatiye. 1O kurte çîrok bûn, niha jî min amadekariyê rêzeke din kiriye ger derkeve ezê şa bibim. Her wûsa di destê min de yan li ber çapê hin pirtûkên min ji bo çapa duyemîn û hin yê nû ne hene. Ka binerin kengê derdikevin ser rûyê dunyayê.
Lokman Polat – Pirs : 24 – Gotina te ya dawî…
Newaf Mîro –  Miletek bi heyî, nirx, hizirmendî, ziman û çanda xwe heye, ew çûn em êdî dibin yekî din. Ne piştî mirinê, di jiyanê de li hev xwedî derkevin û em zimanê xwe dibin miletek, ew nebe em nabin tiştek.
Mala te ava.
Lokman Polat – Spas ji bo bersîvên te.
Newaf Mîro: "Kurd bi kurdî naxwînin, ku berhemên kurdî bixwînin, dê rewş cûda be"